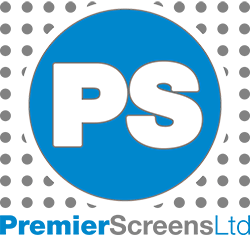 Fly Screens for Windows and Doors
Insect Screens Manufactured in the UK
Bespoke Fly Screens for Homes and Businesses
Fly Screens for Businesses and Homes
Premier Screens have been supplying and installing fly screens and insect screens for over 25 years giving you the reassurance of a high quality product from a reputable company. We supply businesses and homes direct from our UK based manufacturing centre, therefore we can cut out the re-sellers markup and offer you great trade prices on our range of fly screens.
Holding one of the largest fly screen stock ranges available enables us to provide you with super fast deliveries, even on made to measure items.
Let the fresh air into your rooms and keep out the insects with our range of fly screens that can be custom made to fit any window, door or vent. All of the insect screens will keep out flies, wasps, bees, in fact all flying insects, pollen and even spiders providing you with a healthy living or working environment!
Screens for your Home –
Available as DIY kits or made to measure, our insect screen kits can be supplied cut to size, so there is no need for you to reach for the saw, and we offer a full installation service if needed
Screens for your Businesses –
Robust high quality products for busy commercial kitchens, our insect screen experts are here to offer you all the help and advice you could possibly want to make your working environment safe, comfortable and insect free the whole year round, an all-in-one solution that is fully compliant with Food Standards Agency guidelines. Available as cut to size kits or we offer a full design and installation service.
If you are unsure on what to order take a look at our product selector which shows the common types of windows and doors with screen recommendations for different types of openings,
fly screen window selector | fly screen door selector
Or just give us a call on Freephone 0800 804 6378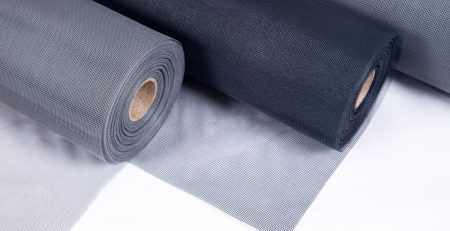 Insect mesh and Fly mesh are the same product just different names. Fly mesh can be manufactured in PVC coated fibreglass, Aluminium and Stainless steel. The difference in the meshes is that the fibreglass insect mesh has woven strands... read more
Bespoke Fly Screens for Businesses and Homes
Premier Screens are a UK based company that are dedicated to the supply of high quality, custom built fly screens and DIY insect screens, which are suitable for businesses and homes. As leading insect screen manufacturers, we are able to supply bespoke, made to measure insect screens that will fit most doors or windows imaginable.
All of our insect screens are manufactured from aluminium and then finished in a polyester coating. As a result this makes the fly screens suitable for indoor or outdoor use, and makes them ultra durable lasting for years and saving you money. We have a choice of different types of insect mesh from mosquito and pet mesh to superfine midge mesh and pollen mesh so you can choose your level of protection. Replacement insect mesh is available by the metre or in full roll quantities.
No matter how many fly screens you require we will provide you with our high quality service and expertise, so if you have any questions either call us or drop us an e-mail providing as much information as possible so we can help with your enquiry.
For an online quotation and to order bespoke manufactured insect screens just go to the individual fly screen product pages and from there you can enter your dimensions, get an instant quote and place your order for direct delivery within a few days.
In addition to supplying thousands of homes, some of our past insect screen projects can be viewed on our clients page, which are genuine installations carried out by our company, insist on the highest quality insect screens available