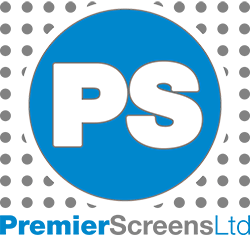 Fly Screens for Windows and Doors
Insect Screens Manufactured in the UK
Bespoke Fly Screens for Homes and Businesses
Fly Screens for Businesses and Homes
Premier Screens have been supplying and installing fly screens and insect screens for over 25 years giving you the reassurance of a high quality product from a reputable company. We supply businesses and homes direct from our UK based manufacturing centre, therefore we can cut out the re-sellers markup and offer you great trade prices on our range of screens.
Holding one of the largest stock ranges available enables us to provide you with super fast deliveries, even on made to measure items.
Let the fresh air into your rooms and keep out the insects with our range of insect screens that can be custom made to fit any window, door or vent. All of the screens will keep out flies, wasps, bees, in fact all flying insects, pollen and even spiders providing you with a healthy living or working environment!
Screens for your Home –
Available as DIY kits or made to measure, our insect screen kits can be supplied cut to size, so there is no need for you to reach for the saw, and we offer a full installation service if needed
Screens for your Businesses –
Robust high quality products for busy commercial kitchens, our insect screen experts are here to offer you all the help and advice you could possibly want to make your working environment safe, comfortable and insect free the whole year round, an all-in-one solution that is fully compliant with Food Standards Agency guidelines. Available as cut to size kits or we offer a full design and installation service.
If you are unsure on what to order take a look at our product selector which shows the common types of windows and doors with screen recommendations for different types of openings,
window selector | door selector
Or just give us a call on Freephone 0800 804 6378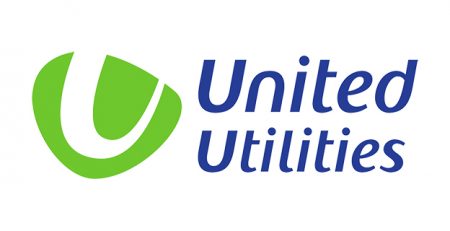 Our roller fly screen installation team were contacted by United Utilities to prevent flies from entering offices at water treatment plants to allow air flow and reduce the usage of air conditioning to reduce their carbon footprint. The sites United Utilities... read more
Bespoke Fly Screens for Businesses and Homes
Premier Screens are a UK based company that are dedicated to the supply of high quality, custom built screens and DIY insect screens, which are suitable for businesses and homes. As leading insect screen manufacturers, we are able to supply bespoke, made to measure insect screens that will fit most doors or windows imaginable.
All of our insect screens are manufactured from aluminium and then finished in a polyester coating. As a result this makes the screens suitable for indoor or outdoor use, and makes them ultra durable lasting for years and saving you money. We have a choice of different types of insect mesh from mosquito and pet mesh to superfine midge mesh and pollen mesh so you can choose your level of protection. Replacement insect mesh is available by the metre or in full roll quantities.
No matter how many insect screens you require we will provide you with our high quality service and expertise, so if you have any questions either call us or drop us an e-mail providing as much information as possible so we can help with your enquiry.
For an online quotation and to order bespoke manufactured insect screens just go to the individual fly screen product pages and from there you can enter your dimensions, get an instant quote and place your order for direct delivery within a few days.
Fast Delivery I purchased 5 roller fly screens with pollen mesh in for our bedrooms, they arrived within 3 days, really easy to install, look and work great. I'll definitely be getting some more for downstairs.

Magnetic Screens Very pleased with the magnetic fly screens, easy to install and take down.

Roller Door Very pleased with the quality, perhaps should have chosen the grey mesh as the black is almost invisible

Hinged Panel Screens Easy to fit very effective

Magnetic Screens I purchased these screens with the pollen mesh option and am very pleased with the quality of the frames and mesh, super fast delivery

Roller Fly Screens Super fast delivery of an excellent product that was a breeze to install, highly recommended.

Chain Fly Screens Fast delivery, made to measure, keeps out the flies!

Great Product I have seven windows in my top-floor apartment and wanted to have fresh air without the flies that often accompany open windows. I found this company on the web and decided to order three three screens as a trial. They arrived within three working days. Assembly of the frames was simplicity itself; even getting the mesh tight in the frames was quite easy. Attaching the magnets to the window frame can be tricky if you have secondary glazing or decorative trim but the product is very well-made and feels solid, not cheap or low-quality. I can highly recommend these screens.

The team successfully installed a roller screen for our windows as they are the best solution for our flat and occupying the minimum space available.

I want to congratulate the candid and responsive staff of Premier Screens Ltd for their expertise and capability. I was advised on the best screening solution for my business.

Premier Screens Ltd delivered a durable solution of getting rid of flies and mosquitoes, excellent product

We had a pleasant experience in the process of choosing and installing the screens at our commercial site.

The staff were very polite and really careful ensuring that no damage was done during the installation process. The quotes are reasonable, and customer service is splendid!

Premier Screens offered several options for our windows, and with their help we choose the right one. The mesh material used was of top quality, and customer service is un-matchable. Their staff were very knowledgeable and provided the best solution for our home. Thanks.

All I can say is flawless service, as our busy commercial kitchen required a sturdy, high-quality screen for flies and insects. Premier Screens helped us with all the advice we needed to make our working environment safe, comfortable, and insect-free. They provide us with a comprehensive solution that is entirely compliant with the Food Standards Agency guidelines. Big thanks to the entire team!

Great Product Magnetic fly screens delivered really fast, easy to install, look great. Not the cheapest option but high quality.

Fast Delivery I ordered 5 roller fly screens and they arrived within 3 days! Excellent product very pleased.

Happy Customer The double roller fly screens doors look great on my conservatory, very happy!

I ordered a double roller fly screen door, it arrived in 3 days and was very easy to install. It looks very good quality, and if we get a summer, will keep the flies out!
In addition to supplying thousands of homes, some of our past insect screen projects can be viewed on our clients page, which are genuine installations carried out by our company, insist on the highest quality insect screens available