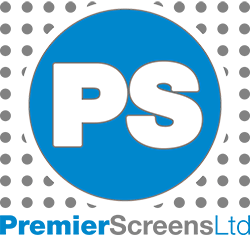 UK Manufactured Fly Screens
for all types of Windows and Doors
Bespoke Fly Screens for Homes and Businesses
Fly Screens for all Types of Windows and Doors
Fly screens from a manufacturer based in the UK that offer bespoke Italian designed fly screens for windows and doors direct to you at great trade prices. We have been supplying businesses and homes for over 30 years with our full range of insect screens and we carry the largest stock range available with fast deliveries, even on made to measure screens.
We have a full range of fly screens that can be custom made to fit any window, door or vent and we supply worldwide and install throughout the UK. All of our screens will keep out flies, wasps, bees, in fact all flying insects, pollen and even spiders! The screens can also be used to keep pets indoors and have been endorsed by the R.S.P.C.A.
For an online quotation and to order bespoke manufactured screens just go to the individual fly screen product pages and from here you can enter your dimensions, get an instant quote and place your order for bespoke fly screens.
Some of our past projects can be viewed at the bottom of this page, which are genuine installations carried out by our company, insist on the best insect screens available as endorsed by these blue chip companies.
Not to sure on what to order?
No problem just give us a call on
01254 386776
Vertical Sliding Fly Screens

Premier Screens are proud to offer the most elegant and cost effective sliding fly screen products in the UK. Our superior quality sliding fly screens are the slimmest available and have been designed for quick and easy installation into the window reveal itself which helps save valuable window sill space whilst reducing the amount of dust and debris which would normally accumulate in standard runners.Simple to maintain and supplied in either DIY kit form or professionally fitted, our sliding fly screens are suitable for both residential and commercial kitchens – in fact any room of your home or business which you want to keep free of flying insects and even spiders.

£

120.00

Roller Fly Screens for Windows

If you are looking for attractive roller fly screens that can be easily retracted away from sight when it isn't needed, then our Italian designed retractable fly screens are the perfect choice.Providing the same level of functionality and protection that is offered by our fixed fly screen products for windows and doors, our bespoke roller fly screens will stop any fly, wasp, mosquito or spider from entering your home during the summer months – and they can be simply rolled up in the winter when daylight is scarce and insects are much less of a problem.

£

50.00

Magnetic Fly Screens

The magnetic fly screen range is unique to our company, designed for ease of use and offering an effective insect screen solution to keep out flies, mosquitoes, midges, wasps and all types of flying and crawling insects. Magnetic fly screens are suitable for commercial and residential use and the insect screens can be installed directly onto the window frame or surrounding walls, inside or outside.

£

28.00

Horizontal Sliding Fly Screens

Premier Environmental are proud to offer the most elegant and cost effective sliding fly screen products in the UK. Our superior quality sliding fly screens are the slimmest available and have been designed for quick and easy installation into the window reveal itself which helps save valuable window sill space whilst reducing the amount of dust and debris which would normally accumulate in standard runners.Simple to maintain and supplied in either DIY kit form or professionally fitted, our sliding fly screens are suitable for both residential and commercial kitchens – in fact any room of your home or business which you want to keep free of flying insects and even spiders.

£

120.00