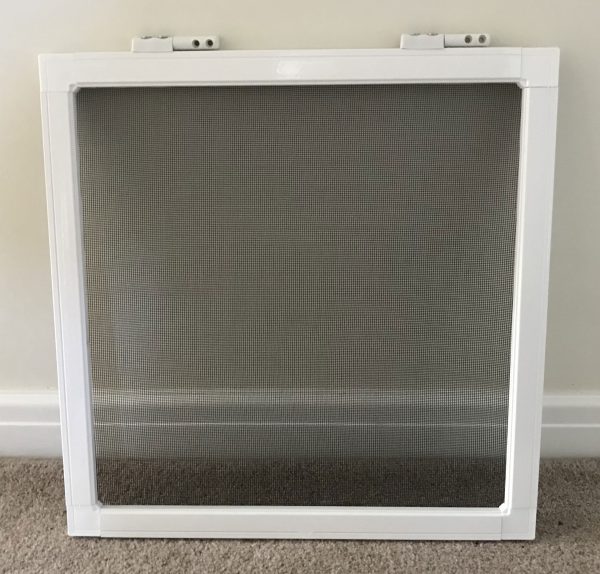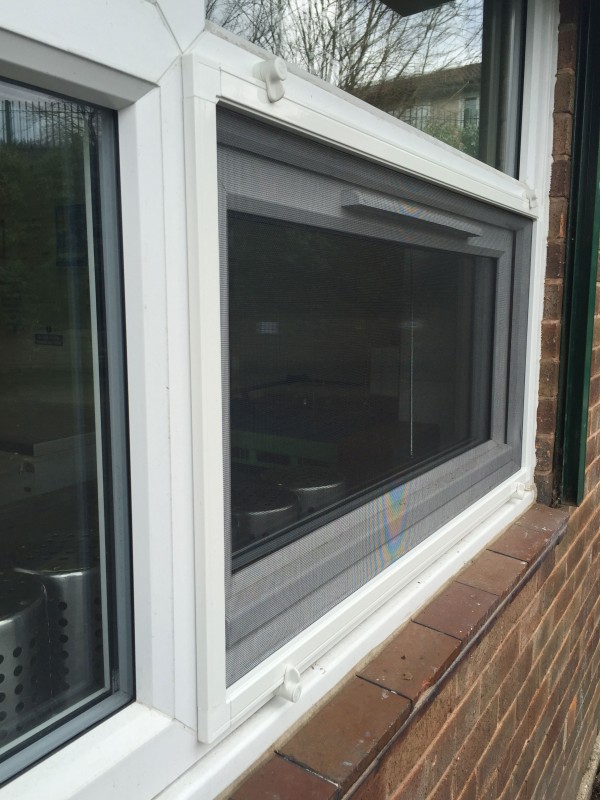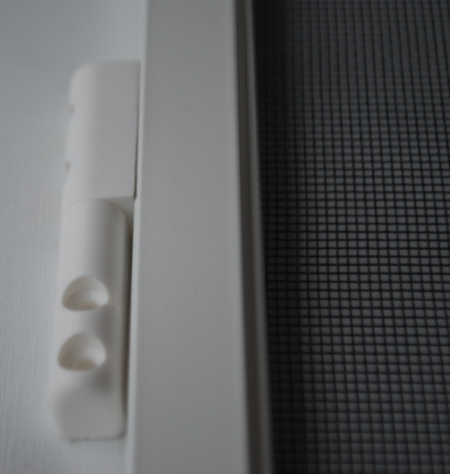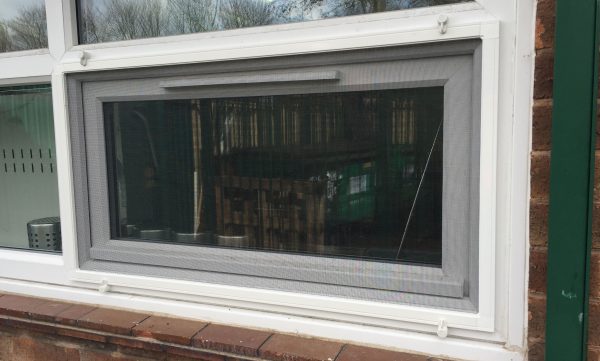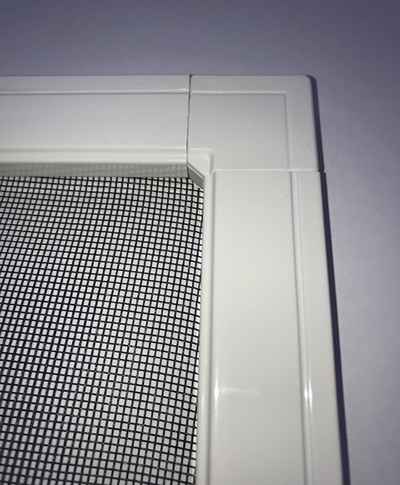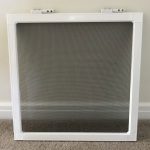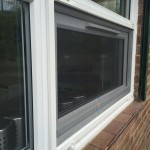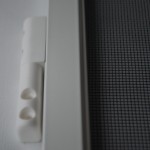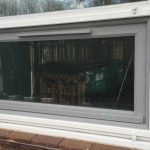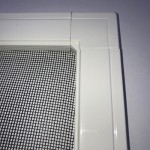 Hinged Panel Fly Screens for Windows
£23.00 + vat
Our hinged panel fly screens are suitable for both Commercial and Residential windows and have been designed for ease of use and an effective fly screen solution for keeping out flies, mosquitoes, wasps, bees, midges and all other flying insects. They are also fantastic at keeping out spiders and other crawling insects and there is even an option to keep out pollen!
These window fly screens are easy to install and can be fitted to the existing window frame or surrounding walls and as they are weatherproof they can be installed inside or outside
Enter the overall finished panel size required for an instant quote, the frames will come pre-cut ready to assemble – no cutting required!
Quick Reminder – the panel size is the overall aluminium frame, the hinges and turn buttons aren't included in this size – hinges are 12mm and turn buttons 16mm
Description
Kit Contents
Fitting Instructions / Drawings
Description
Hinged Panel Fly Screens

HINGED FLY SCREENS

Contoured Aluminium frames finished in a scratch resistant polyester coating that will blend in seamlessly with existing frames making them almost invisible. The hinged panel fly screens will come ready cut to your dimensions, simply slot together, insert mesh and fix to your window for instant flying insect protection. The frames are extruded aluminium 30mm x 11mm with a 1.5mm wall which provides maximum strength, beware of the lightweight 18 x 12mm frames as these are rolled aluminium which flex and distort.

FLYSCREEN HINGE

Lift off hinges allow the panel fly screens to be easily removed. The fly screens can be hinged from the top or sides and the hinge depth is 12mm

TURN BUTTONS

Heavy duty turn buttons that simply pivot to hold the panel fly screens in place against the window frame, the turn button depth is 16mm. Two turn buttons are normally supplied for each fly screen

FLY SCREEN FRAME

This image shows the insect screen fitted against the window frame with the black mesh option. We often get asked which mesh is the easiest to see through, the darker the mesh then the less natural light is reflected from the material so it is less visible. So the black mesh is easiest to see through and the sand mesh would be most visible against a window

MESH OPTIONS

There is a choice of our standard mosquito mesh which is sufficient to keep out most types of flies, wasps, bees, spiders etc and then we have the midge mesh which will keep out smaller, as well as the larger flies. The midge mesh will reduce airflow more than the standard mesh and is more visible as the holes are smaller, so if you don't have a specific problem with midges then the mosquito mesh would be best. There is also a choice of pet mesh, which has a stronger weave to help protect against pet claws, and if you suffer from hay fever our pollen mesh will help you throughout the summer period

SUNOX MESH

Our hinged panel fly screens are now supplied with Sunox mesh as standard which is naturally antibacterial. Sunox mesh filters the air, preventing the formation of germs and bacteria and reducing the presence of polluting particles in the air.

PRE CUT

Are you tired of ordering goods and then you need to reach for the full toolkit to start sizing to your own specific requirements? So are we, so we decided to remove the hassle and we now pre-cut the frames to your ordered dimensions, no need to reach for the saw, simply unpack and slot together!

MEASUREMENTS

Click Here for instructions on taking measurements for your hinged fly screens
Hinged Window Fly Screens & Insect Screens
What will I receive in the kit?
All of our hinged panel fly screen kits will come with all the components to complete one fly screen to the size ordered.
There will be four aluminium frames finished in a white polyester coating, which will be cut to your exact dimensions so you don't have to carry out any cutting – let us carry out the cutting on our precise laser machines for a perfect finish.
Four push in corner pieces to assemble the screen panel.
Slide on/off hinges that can be fitted on any side of the screen, and you can set the hinges so that the screens can be easily removed from your window if required.
Two turn buttons to hold the fly screen panel in place, complete with screws.
Enough mesh to complete the fly screen a mesh insertion tool and rubber gasket to hold the mesh firmly in place. You have the choice of our four colours of fly mesh, charcoal mesh, grey mesh, sand mesh and green mesh. There is also a choice of pet mesh, pollen mesh and midge meshes for the smallest of flies, all of which are easily cleaned by simply vacuuming.
The kits are available in any size you require and are pre-cut to your ordered dimensions, no messing around with hacksaws, just simply open the package and assemble the screen. However if you would prefer to cut them yourself just order an oversized screen.