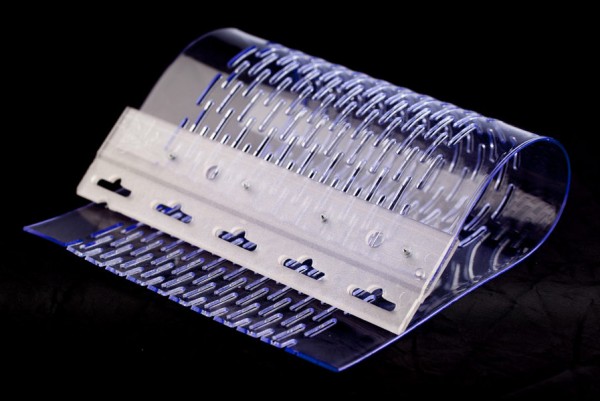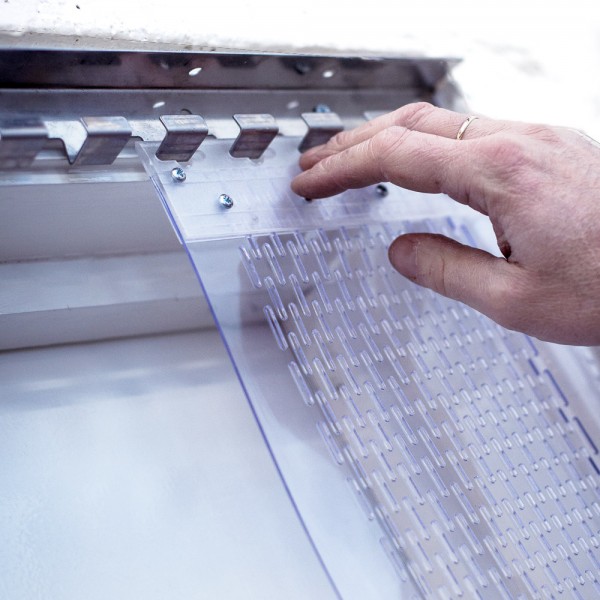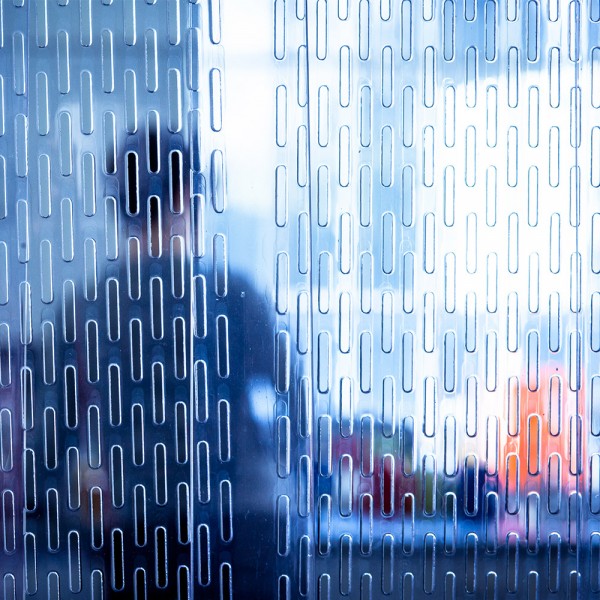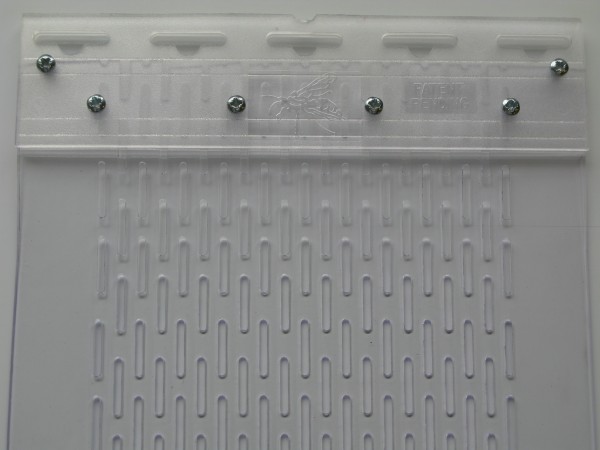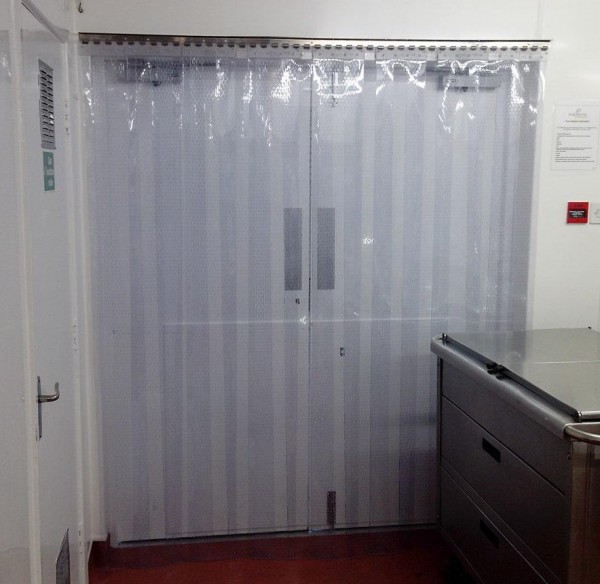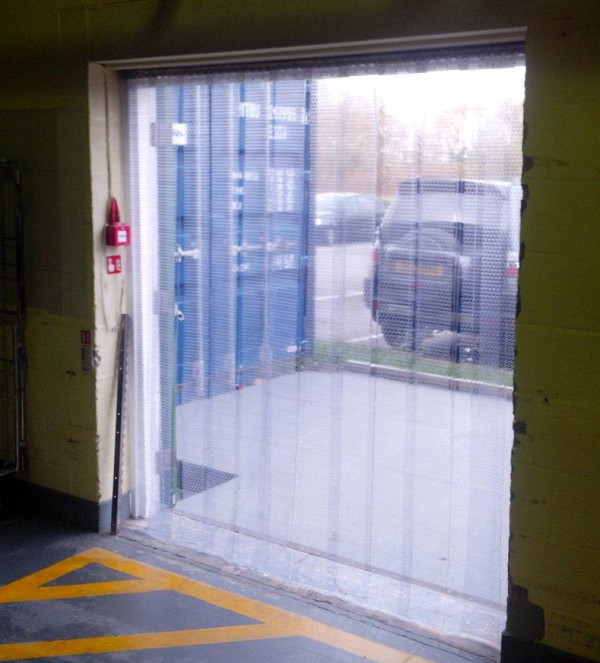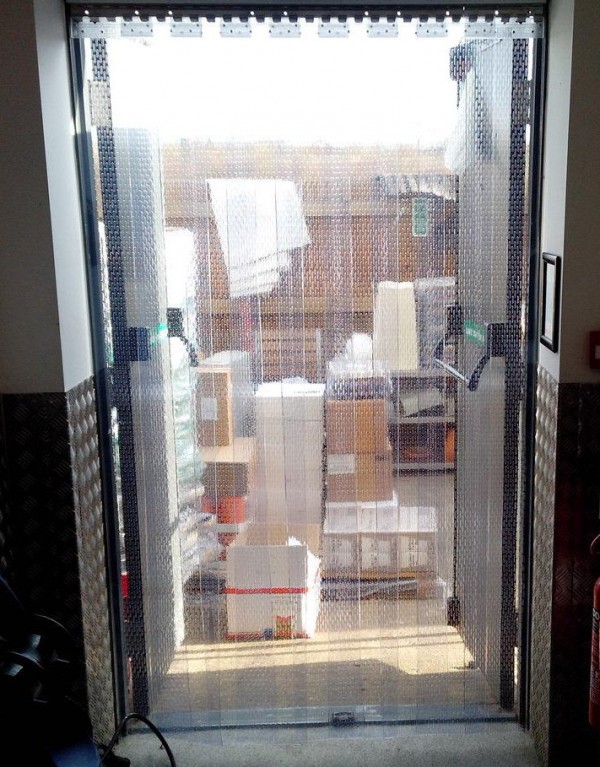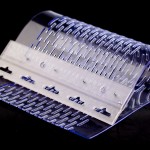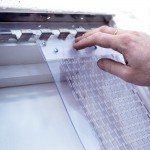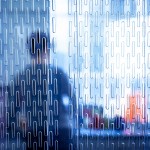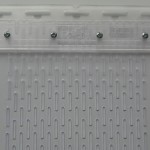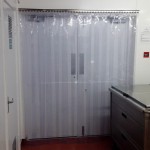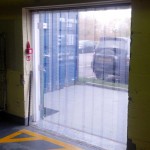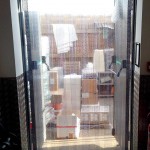 Perforated PVC Strip Curtains
£140.00 + vat
High quality perforated PVC strip curtains for general pedestrian doorways and openings.
The simple, cost-effective way to provide ventilation in buildings but still keep out birds, leaves and flies.
The clear PVC has scores of narrow vertical slots which allow fresh air to pass through with ease but are hard wearing and long lasting.
This makes our perforated PVC strip curtains  ideal for busy catering environments where you need ventilation to keep cool air flowing around rooms and provide maximum visibility through the door which is vital in a busy kitchen.
Our perforated PVC fly screen doors are constructed from highly durable strips of PVC which are extremely tough, totally robust yet effortless to clean, are easy to fit, and exceptionally low cost in terms of maintenance.
These doors are passed by the Food Safety Authority for use in commercial kitchens.

    ESTIMATED DELIVERY 2-5 WORKING DAYS
Description
PERFORATED PVC STRIP

Similar to the standard grade PVC strip door but with the added perforations which aid the flow of air in and out of the premises. Ideal for busy kitchens to keep out flying insects but allow cool air to flow into the room

CLEAR PVC STRIP

Clear PVC strips allow full visibility, perfect for busy catering environments

INDIVIDUAL HANGING STRIPS

Stainless steel rails and poly carbonate header plates hold the 300mm wide strips in place, easy to move, clean and replace if necessary

EASY TO HANG

Individual strips that are easy to hang
REVIEWS
Fast Delivery I purchased 5 roller fly screens with pollen mesh in for our bedrooms, they arrived within 3 days, really easy to install, look and work great. I'll definitely be getting some more for downstairs.

Magnetic Screens Very pleased with the magnetic fly screens, easy to install and take down.

Roller Door Very pleased with the quality, perhaps should have chosen the grey mesh as the black is almost invisible

Hinged Panel Screens Easy to fit very effective

Magnetic Screens I purchased these screens with the pollen mesh option and am very pleased with the quality of the frames and mesh, super fast delivery

Roller Fly Screens Super fast delivery of an excellent product that was a breeze to install, highly recommended.

Chain Fly Screens Fast delivery, made to measure, keeps out the flies!

Great Product I have seven windows in my top-floor apartment and wanted to have fresh air without the flies that often accompany open windows. I found this company on the web and decided to order three three screens as a trial. They arrived within three working days. Assembly of the frames was simplicity itself; even getting the mesh tight in the frames was quite easy. Attaching the magnets to the window frame can be tricky if you have secondary glazing or decorative trim but the product is very well-made and feels solid, not cheap or low-quality. I can highly recommend these screens.

The team successfully installed a roller screen for our windows as they are the best solution for our flat and occupying the minimum space available.

I want to congratulate the candid and responsive staff of Premier Screens Ltd for their expertise and capability. I was advised on the best screening solution for my business.

Premier Screens Ltd delivered a durable solution of getting rid of flies and mosquitoes, excellent product

We had a pleasant experience in the process of choosing and installing the screens at our commercial site.

The staff were very polite and really careful ensuring that no damage was done during the installation process. The quotes are reasonable, and customer service is splendid!

Premier Screens offered several options for our windows, and with their help we choose the right one. The mesh material used was of top quality, and customer service is un-matchable. Their staff were very knowledgeable and provided the best solution for our home. Thanks.

All I can say is flawless service, as our busy commercial kitchen required a sturdy, high-quality screen for flies and insects. Premier Screens helped us with all the advice we needed to make our working environment safe, comfortable, and insect-free. They provide us with a comprehensive solution that is entirely compliant with the Food Standards Agency guidelines. Big thanks to the entire team!

Great Product Magnetic fly screens delivered really fast, easy to install, look great. Not the cheapest option but high quality.

Fast Delivery I ordered 5 roller fly screens and they arrived within 3 days! Excellent product very pleased.

Happy Customer The double roller fly screens doors look great on my conservatory, very happy!

I ordered a double roller fly screen door, it arrived in 3 days and was very easy to install. It looks very good quality, and if we get a summer, will keep the flies out!
Other products like this one