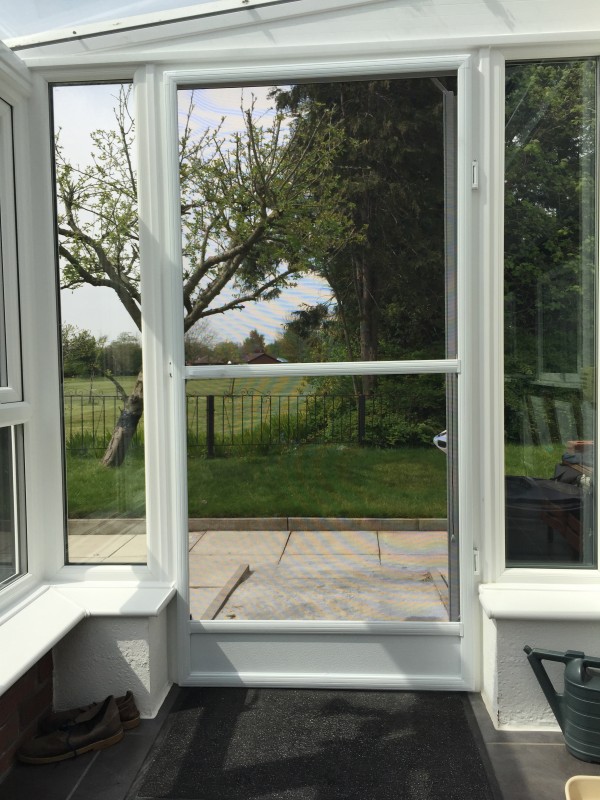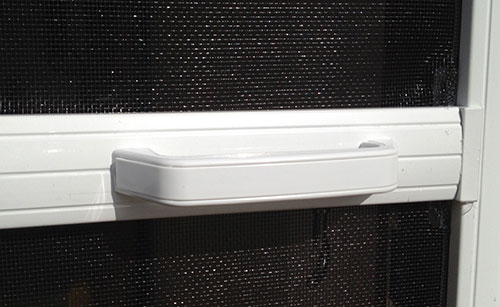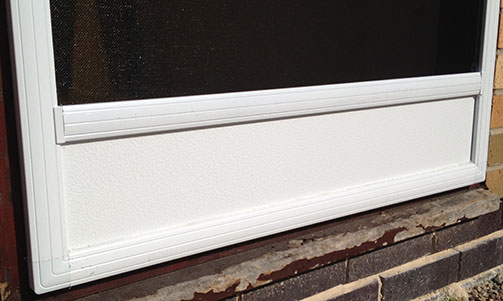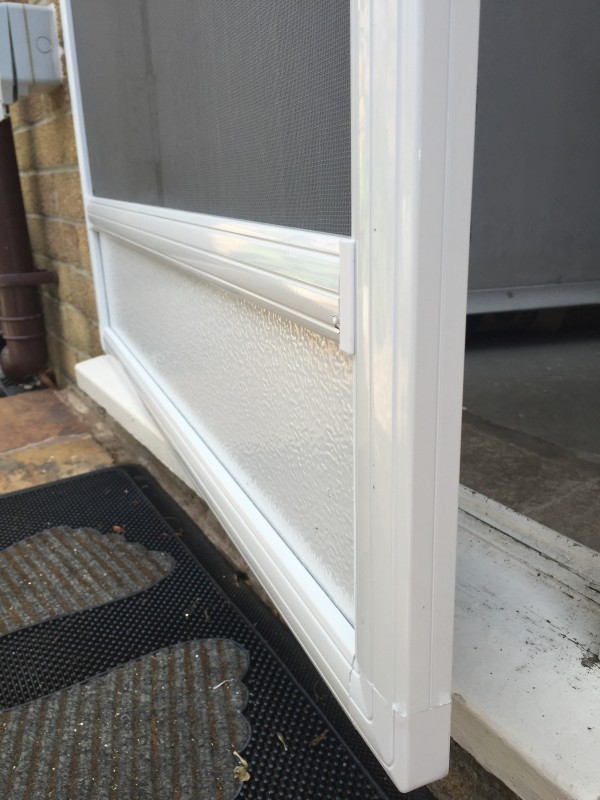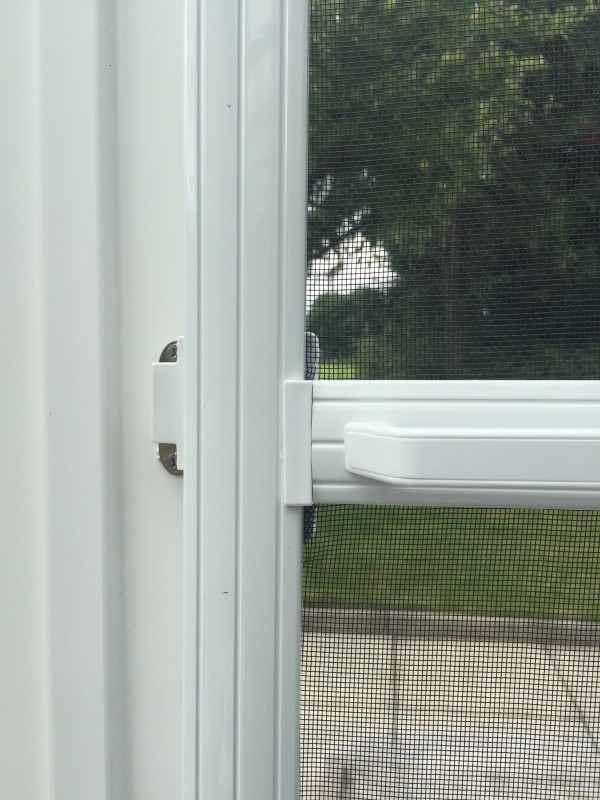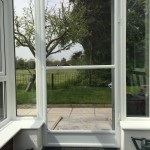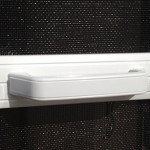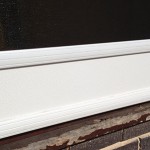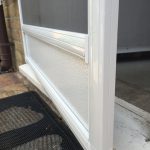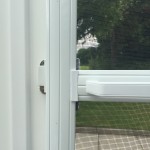 Hinged Door Fly Screen Kits
£150.00 + vat
This is a heavier duty hinged fly screen door kit for self assembly. The kit components have the aluminium profiles which are 40mm x 25mm which provide it with extra strength for use in doorways where there is likely to be heavy traffic, eg restaurant kitchens.
Mid bars and a kick plate are supplied as standard which provide a little extra protection to the mesh panels. The kit will fit doors up to 1000mm wide and 2200mm high and it is easily cut down to smaller sizes and is available in white with grey mesh as standard, there is no need to input any sizes below.
You will receive all the components necessary to assemble and hang the fly screen door.
Description
Hinged Door Fly Screen Kits

Click on the images for a larger picture

HINGED PANEL FLY SCREEN DOOR

Aluminium framed hinged panel fly screens for doorways.

HANDLES

The doors come with handles inside and out

KICK PLATE

Our doors come with integral kick plates to help protect the mesh and keep rodents out

STRONG ALUMINIUM FRAMES

Strong aluminium box section frames, easily slot together, no mitres to cut

MAGNETIC CATCHES

Our doors come with two magnetic catches to hold the door closed

DOOR CLOSER

Optional door closers are available for the hinged fly screen doors
Hinged Fly Screen Doors
Our range of hinged fly screen doors are suitable for commercial and residential doors of any size. They are practically designed for ease of use offering an effective fly screening solution for all types of doorways to keep out flies, mosquitoes, wasps, midges and all other types of flying insects to keep your rooms fly free throughout the year. Once fitted, our hinged insect screen door products will provide many years of trouble free performance, allowing sunlight and fresh summer air to flow freely into any living space or work area whilst keeping airborne debris such as leaves and pollen out.
The screens are easy to assemble and our quick easy installation makes the hinged fly screen doors a popular choice. Once installed the fly screen doors form a fully sealed unit to the door frame, and the profiles have an integral brush pile to ensure that no flies can enter your rooms.
Our aluminium fly screen doors are also highly stylish and the mesh is virtually invisible which means you can easily see outside when they are closed. This range of insect screen comes with the Grey mesh as standard but you can also install the pet mesh, pollen mesh and midge meshes for the smallest of flies, all of which are easily cleaned.
As the leading supplier of UK made aluminium door fly screens, we can provide custom, ready made to measure solutions along with a full installation service.
DIY Aluminium Hinged Fly & Insect Screens for Doors
What will I receive in the kit?
You will receive all the components necessary to build a fully operable fly screen door ready to hang on your door frame
The doors are suitable for openings up to 1000mm wide x 2200mm high and can be cut down to any smaller size required, this can be done with a normal hacksaw and there are no mitred corners to cut
There will be all the aluminium profiles for the outer frame, 2 aluminium bar cross sections and an aluminium base kick plate to protect the mesh. The aluminium frames are a 45mm box section finished in a white or brown polyester coating
Two sets of spring loaded hinges to hang the door
Two magnetic catches to keep the door closed, and two handles for inside and out to open and close the door
Your choice of mesh to insert into the door along with the mesh insertion tool and rubber gasket to hold the mesh in place
Simply build and install, no further components are necessary.
We are often asked about existing door handles protruding and hitting the hinged fly screen doors. There are two options to overcome this, one is to assemble the fly screen door and set the mid bar so it is at the same height as the door handle so it doesn't hit the mesh, or you can purchase a UPVC sub frame to build out your existing door frame to clear the handle.