Fly Screens and Their Designs
Andy Glover
Houseflies alone are a potential carrier of virulent diseases like cholera, typhoid, dysentery, TB and salmonella. If you go into counting the other sub-species of carriers and the threats they can bring home, then the possibility of diseases being spread in your home is already at an alarming level. So, how do you protect your home from these disease-bearing visitors?
Flyscreens are the best possible solution that keeps pests and insects from finding entry into your home and office interiors in all seasons. A protection that keeps insects away all year long, these screens come in different sizes and designs to fit doors and windows of all premises.
Designs
Fly screens for patio doors have a certain design, while those for windows have another. Since windows in homes and offices are of different styles, the fly mesh required for them are designed in accordance to their specific style. For example, screens for double-hung windows are different from those made for casement style windows. A standard fly screen mesh is hinged onto the frame of the window while a retractable type can be made to put up or down depending on your requirements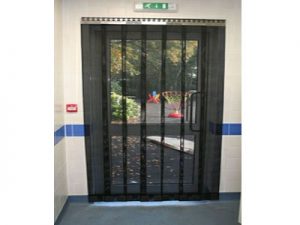 There is a third kind which is the magnetic fly screen. The screen is like any other kind, except for the magnetic sealants that secure the mesh to the frame of the window. The most attractive feature of this screen is that it can be taken down easily for cleaning. Magnetic screens for doors are widely available in the market.