FLY SCREENS FOR DOORS MANUFACTURED IN THE UK
FLY SCREENS FOR COMMERCIAL AND RESIDENTIAL CUSTOMERS, SUPPLY ONLY OR FULLY INSTALLED
Buy Online
Door Fly Screens
Premier Screens have the widest choice of bespoke door fly screens. Highly functional, visually attractive and manufactured in the UK, available in a range of designs our door fly screens will fit almost every type of residential or commercial door imaginable. Our contemporary fly screen doors will keep out every possible type of flying insects, houseflies, bees, moths, wasps, mosquitoes and even the tiniest of midges from your home. They are also used to keep cats indoors, exclude bats and even spiders.
The superior quality fly and insect product line we offer is comprised of the finest quality Italian designed fly and insect screen systems on the market today – which can be supplied as DIY kits, or bespoke manufactured ready to install.
Door Fly Screens for the Home
Our door fly screens and insect screens can be manufactured to fit almost any door in the home. They are suitable for Conservatories, French Doors, Sliding Doors, Bi-fold doors and standard entry exit doorways. The fly screens can be supplied ready assembled for quick installation, in kit form for self assembly, our kits can be ordered pre-cut to your dimensions so there's no need to reach for the saw, or we offer a national fitting service.
Once installed, our door fly screen systems will provide years of low maintenance / trouble free performance. As well as being flame retardant, pet friendly and UV resistant, our bespoke door fly screens are also incredibly easy to keep clean – provided you follow a few basic steps.
Door Fly Screens – Commercial
Commercial premises require a more robust screen to endure the constant traffic from staff entering and leaving and the possibility of deliveries coming in and out of the premises on a daily basis. We have developed a specialist range of door fly screens that will stand the test of time and have been used for many years in commercial premises. Our super heavy duty panel door fly screen with stainless steel mesh and amplimesh safety grille through to our popular heavy duty strip mesh doors, we have a solution for your premises, along with the security that all our doors are approved by the Food Standards Agency.
Don't just take our word for it take a look at our clients page to see which companies use our products.
Professional Door Fly Screens
Our high quality components ensure years of trouble free operation, and the frame profiles are finished in a UV stabilised polyester coating which are easy to keep clean and resist chipping and fading.  All the screens can be installed inside or outside and are guaranteed to be rust free, if you need technical dimensions these can be downloaded from each individual page.
Not sure what you need?  if you need any additional help or advice then our dedicated team are always available to help, just call us on 01254 386776
View our full range of fly screens for windows and doors.
For an online quote just click on the door type and it will take you through to the product page with links to our online calculator.
WINDOW FLY SCREEN SELECTOR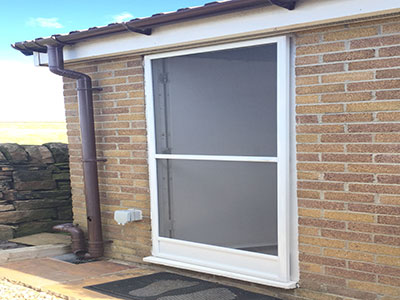 Hinged door fly screens for residential use, click on the image to go the web page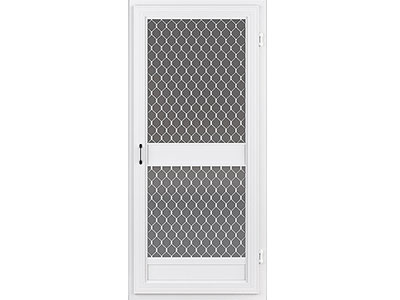 Fly screen doors for commercial doors, click on the image to go the web page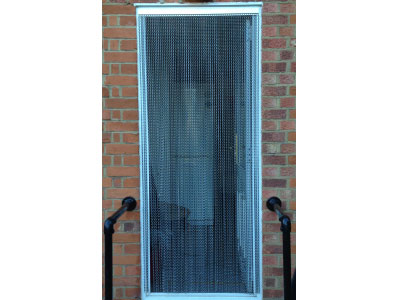 Aluminium chain fly screens for commercial and residential use, click on the image to go the web page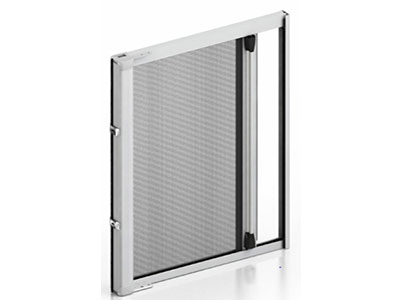 Retractable roller fly screens for commercial and residential use, click on the image to go the web page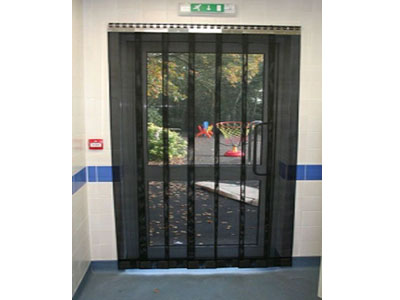 Commercial heavy duty strip mesh fly screen doors, click on the image to go the web page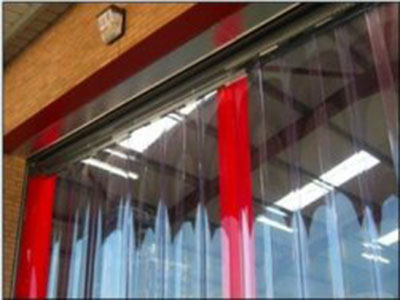 PVC strip curtain doors for commercial use, click on the image to go the web page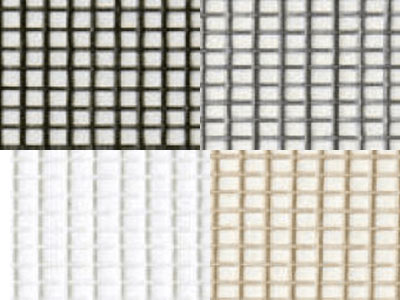 Replacement fly mesh, click on the image to go the web page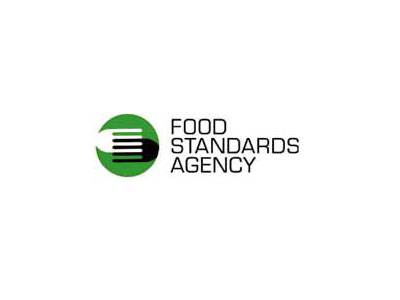 food standards agency
Our fly screen doors are FSA approved