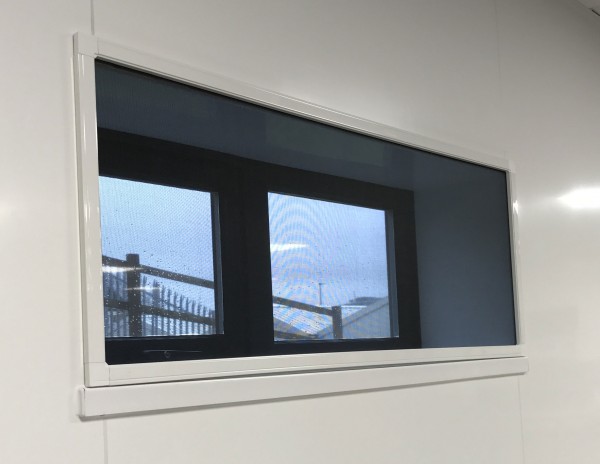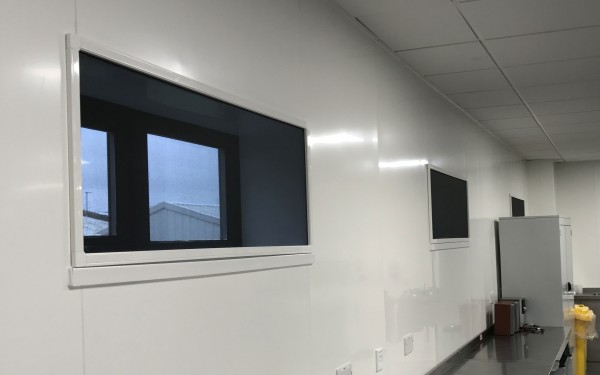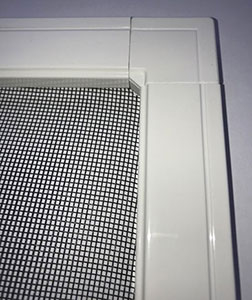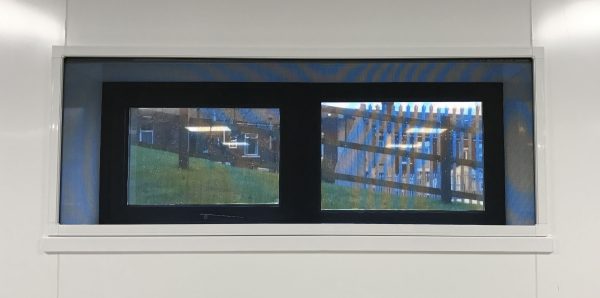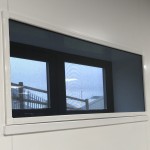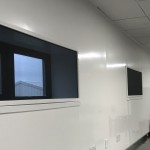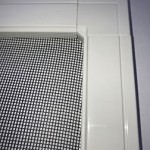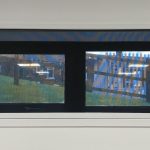 Magnetic Fly Screens
£28.00 + vat
Our magnetic fly screens are highly durable and simple to maintain, perfect for those hot summer months where a steady flow of cool air is always a welcome addition to any room. This range of magnetic fly screen is unique to our company, as well as keeping the flies out of your home or place of work, our magnetic insect screens for windows will not block out natural light or obstruct your view.
Designed for ease of use and offering an effective insect screen solution to keep out flies, mosquitoes, midges, wasps, spiders and all types of flying and crawling insects. Magnetic fly screens are suitable for homes and businesses use and the insect screens can be installed directly onto the window frame or surrounding walls, inside or outside, totally weatherproof!
In addition to creating a comfortable living or working environment, our magnetic window fly screen systems are also fully approved by the Food Standards Agency which means they are the ideal choice for food manufacturers, hotel kitchens and busy restaurants.
Whether you are looking for a DIY magnetic fly screen kit for the home, or you would like a made to measure, professionally installed fly screen system for a business premises, our products will deliver years of exceptional performance without any expensive maintenance or cleaning costs.
Enter the overall finished panel size required for an instant quote, the frames will come pre-cut ready to assemble – no cutting required!

         ESTIMATED DELIVERY 2-5 WORKING DAYS
Description
Fitting Instructions / Drawings / Specifications
Kit Contents
Description
Click on the images for a larger picture
MAGNETIC FLY SCREEN

Magnetic fly screen panels are suitable for commercial and residential use, and are easy to install and remove. The screen has an aluminium frame and four corner pieces which each have a magnetic plate in their recess. These magnetic plates secure the frame to the corresponding magnets which are placed onto the window frame. Insect Mesh is secured into the frame by pushing a rubber gasket into the groove on the rear of the frame, this creates a tight seal which holds the mesh in place and helps to seal against the window frame when it is in position.

ALUMINIUM FRAME

The magnetic fly screen frame is extruded 30mm aluminium with a 2mm wall, finished in a scratch resistant polyester coating which makes it easy to clean, especially important in commercial situations. The screens are available as self assembly kits or ready assembled and the kits can be ordered to your bespoke dimensions so you have no cutting to carry out.

CORNER MAGNETS

The four corner pieces have a recessed magnetic plate installed into them. Magnets are then secured to the window frame and the panel simply 'clips' onto the magnets

DIMENSIONS

The image shows the sizes of the frame from the top and face

PRE CUT

All of our screens come pre cut to your ordered dimensions, no need to reach for the saw!

MESH OPTIONS

There is a choice of our standard mosquito mesh which is sufficient to keep out most types of flies, wasps, bees, spiders etc and then we have the midge mesh which will keep out smaller, as well as the larger flies. The midge mesh will reduce airflow more than the standard mesh and is more visible as the holes are smaller, so if you don't have a specific problem with midges then the mosquito mesh would be best. There is also a choice of pet mesh which has a stronger weave to help protect against pet claws and pollen mesh to help keep out allergens.

POLLEN MESH

Pollen mesh which keeps out flies and also pollen and other allergens. Our pollen mesh is Certified by the European Centre for Allergy Research Foundation (ECARF) and prevents the access of air borne particles and is invaluable for hay fever sufferers. This product comes with our personal guarantee of effectiveness as a hay fever sufferer I can now sleep with my windows open! The mesh is a knitted polyester weave of 80 microns with a 0.8 aperture and is available in the black colour

SUNOX MESH

Our magnetic fly screen range now come with Sunox mesh as standard which is naturally antibacterial. Sunox mesh filters the air, preventing the formation of germs and bacteria and reducing the presence of polluting particles in the air.

MEASUREMENTS

Click Here for instructions on taking measurements for your magnetic fly screens

VIDEO

Click on the image for a short video on the magnetic fly screens
REVIEWS
Fast Delivery I purchased 5 roller fly screens with pollen mesh in for our bedrooms, they arrived within 3 days, really easy to install, look and work great. I'll definitely be getting some more for downstairs.

Magnetic Screens Very pleased with the magnetic fly screens, easy to install and take down.

Roller Door Very pleased with the quality, perhaps should have chosen the grey mesh as the black is almost invisible

Hinged Panel Screens Easy to fit very effective

Magnetic Screens I purchased these screens with the pollen mesh option and am very pleased with the quality of the frames and mesh, super fast delivery

Roller Fly Screens Super fast delivery of an excellent product that was a breeze to install, highly recommended.

Chain Fly Screens Fast delivery, made to measure, keeps out the flies!

Great Product I have seven windows in my top-floor apartment and wanted to have fresh air without the flies that often accompany open windows. I found this company on the web and decided to order three three screens as a trial. They arrived within three working days. Assembly of the frames was simplicity itself; even getting the mesh tight in the frames was quite easy. Attaching the magnets to the window frame can be tricky if you have secondary glazing or decorative trim but the product is very well-made and feels solid, not cheap or low-quality. I can highly recommend these screens.

The team successfully installed a roller screen for our windows as they are the best solution for our flat and occupying the minimum space available.

I want to congratulate the candid and responsive staff of Premier Screens Ltd for their expertise and capability. I was advised on the best screening solution for my business.

Premier Screens Ltd delivered a durable solution of getting rid of flies and mosquitoes, excellent product

We had a pleasant experience in the process of choosing and installing the screens at our commercial site.

The staff were very polite and really careful ensuring that no damage was done during the installation process. The quotes are reasonable, and customer service is splendid!

Premier Screens offered several options for our windows, and with their help we choose the right one. The mesh material used was of top quality, and customer service is un-matchable. Their staff were very knowledgeable and provided the best solution for our home. Thanks.

All I can say is flawless service, as our busy commercial kitchen required a sturdy, high-quality screen for flies and insects. Premier Screens helped us with all the advice we needed to make our working environment safe, comfortable, and insect-free. They provide us with a comprehensive solution that is entirely compliant with the Food Standards Agency guidelines. Big thanks to the entire team!

Great Product Magnetic fly screens delivered really fast, easy to install, look great. Not the cheapest option but high quality.

Fast Delivery I ordered 5 roller fly screens and they arrived within 3 days! Excellent product very pleased.

Happy Customer The double roller fly screens doors look great on my conservatory, very happy!

I ordered a double roller fly screen door, it arrived in 3 days and was very easy to install. It looks very good quality, and if we get a summer, will keep the flies out!
Magnetic Fly Screens
What will I receive in the kit?
All of our magnetic fly screen kits will come with all the necessary components to complete one fly screen to the size ordered.
There will be four aluminium frames finished in a white polyester coating, which will be cut to your exact dimensions so you don't have to carry out any cutting – let us carry out the cutting on our precise laser machines for a perfect finish.
Four magnetic push in corner pieces to assemble the screen panel.
Four circular magnets to hold the fly screen panel in place, complete with screws.
Enough mesh to complete the fly screen a mesh insertion tool and rubber gasket to hold the mesh firmly in place. You have the choice of our four colours of fly mesh, charcoal mesh, grey mesh, sand mesh and green mesh. There is also a choice of pet mesh, pollen mesh and midge meshes for the smallest of flies, all of which are easily cleaned by simply vacuuming.
The kits are available in any size you require and are pre-cut to your ordered dimensions, no messing around with hacksaws, just simply open the package and assemble the screen. However if you would prefer to cut them yourself just order an oversized screen.