The Common Types of Fly Screens Suitable for Domestic Use
Andy Glover
Fly screens for doors and windows are available in three varieties. In most places in the UK, they are marketed as the standard, retractable and magnetic screens. Keeping the styles aside, there are further differences that exist between these three kinds of fly screens UK. The difference lies in the use of the material.
Mesh Materials
For convenience and affectivity of functions, fly screens are made using different materials. While some add resilience to the structure, others outlast most other varieties. The most commonly known materials used for insect door screen are aluminum, bronze and vinyl-coated fiberglass.


Particular Properties of Each Kind
Each of the mentioned materials brings to the product a certain property of its own. Fiberglass fly screens are extremely flexible and are economically priced. The copper or bronze meshes are made from 90% copper/ bronze alloyed with 10% zinc. They bring to the table durability and strength like no other. The oxidized material does not give away to inimical weather agents like moisture. Aluminum fly screens are light and that makes installation relatively easy. They are also strong and very durable, and non-corrosive in contact with moisture. Neither do they sag, nor rust.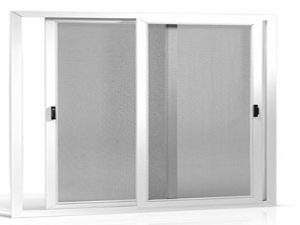 There are also solar and pet-resistant insect mesh varieties of fly screens that are designed for both doors and windows. Each of the mentioned types of screens are available in silver and charcoal gray shades, excepting the bronze screens which come in a rusty yellow color.